Acrylic or Gel Enhancements
An excellent way to add some length, strength and style to your hands.
Extended Nails from £35
Nail Overlays from £28
Infills from £25
Natural, French, Gel Polish or Art finish is optional.
Nail Strength & Buider Gel Treatments
Choose from - Gelish Structure Gel, NSI Rubber Base or IBX Boost
These can be used over Natural Nails, Tip & Overlays or Sculptured Length (if required). A thicker viscosity gel designed to Smooth Damaged, Brittle or Fragile Nails. It Reinforces, Strengthens and Enhances the Natural Nail. They're quickly removed by soaking off. They're an ideal base for Gel Polish. Available in Clear, Trans Pink, Cover Pink, Opaque Pink or Opaque Peach.
Add to your Gel Polish Manicure from £3
This treatment can be added to your Gel Polish Manicure
IBX Nail Repair & Strengthening is an intense treatment used under Gel Polish and over Natural Nails to improve nail plate integrity. Also used to treat specific imperfections and weaknesses that prevent natural nails from growing. IBX actually fuses the layers in the upper portion of the nail plate together with an interpenetrating polymer network (IPN).
IBX Nail Repair Manicure From £20
This treatment can be added to your Gel Polish Manicure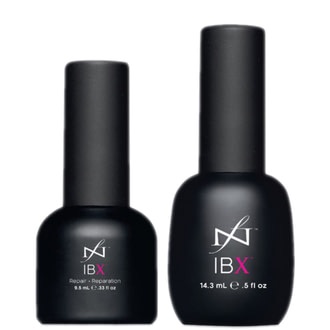 We offer many choices for Nail Art - Glitter, Foils, Swarovski Crystals, 3D, Spider Gel, Mylar, Chrome, Unicorn, Spider Gel, Blooming Gel, Marbelling, Baby Boomer Ombre, Stamping, Decals, French, Freehand, Cat Eye, Taping, Foiling, Matte & much more.
If it's not listed..... ask for it!
From £3
Any variation or combination can be added to your nails.